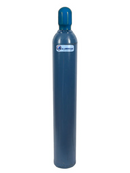 Description
Store pickup or local delivery only. Helium tanks not sold or shipped out of state.
Local delivery includes a fuel surcharge and must meet a $250 minimum purchase.
For safety purposes, employees will not load or unload 219 cf tanks from Sedans. Please use a truck, van, or SUV.
1500 psi = tank 3/4 the way full
2000 psi = tank full
Helium is the perfect addition to any event; birthday parties, anniversaries, weddings, grand openings and so much more! Whether you're a seasoned decorator or someone that wants to add that extra POP to your special occasion for a friend or loved one. You can never go wrong with adding helium balloons to your party.

Tank Options:
Refill: Tank refill only
Long Term: Filled tank + $140 Deposit (does not include $12 monthly rent)

Short Term: Filled tank + Regulator (5 day rental)

Purchase: Comes filled and requires no deposit or monthly fees

Long term tanks are available on a monthly basis, they do not include a regulator and require a security deposit upfront (included with long term price). Deposits are refundable at the end of your service minus any rental or repair fees. All customers will be required to submit two valid email addresses and phone numbers, a valid credit card and TX DL. Tank rent will be billed automatically every quarter unless you pay cash on delivery.
Tank Rent
Month-to-Month: $12.00 per month
Yearly: $94.00 (saves 30% on tank rent)
All short-term equipment rentals are due back within 5 days from the pickup date (helium tanks come with one loaner regulator). A late fee for the original rental amount will be charged on the 6th day plus $5.00 for each day past the due date until the equipment is returned.
Approximate Number of Balloons Per Tank Based on 2,000 PSI



| | |
| --- | --- |
|  9" Latex: 800 | 10" Latex: 730 |
| 11" Latex: 420 | 18" Foils: 420 |
| 12" Latex: 350 | 16" Latex: 170 |
| 17" Latex: 140 | 36" Latex: 15 |
| 66" Latex: 3 | |
Fun Fact
Helium, the second most abundant element in the universe, was discovered on the sun before it was found on the earth. Pierre-Jules-César Janssen, a French astronomer, noticed a yellow line in the sun's spectrum while studying a total solar eclipse in 1868. Sir Norman Lockyer, an English astronomer, realized that this line, with a wavelength of 587.49 nanometers, could not be produced by any element known at the time. It was hypothesized that a new element on the sun was responsible for this mysterious yellow emission. This unknown element was named helium by Lockyer.
Payment & Security
Payment methods
Your payment information is processed securely. We do not store credit card details nor have access to your credit card information.
---
Security